Hey Everyone!
It's been far too long since we've posted a new blog post on the website which is both bad and good… Good because we have had such a busy summer and fall. Thanks to everyone who has come out to see us at the different events we've been at. And a special thanks to those who have taken a Square Peg Design creation home with them!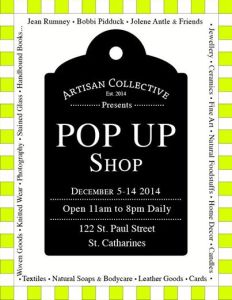 This year has flown by… We can't believe we're already into December… Which means it's time to look for that unique gift for those special people on your lists. Except… Has anyone noticed how hard it is sometimes to find a unique gift idea? Well as luck would have it there is a new pop up shop coming to St. Paul St in St. Catharines just in time for Christmas full of one of a kind hand made items for you.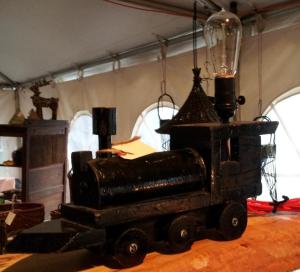 Perhaps you will find just the thing for everyone on your list. Like our train light for that railway loving member of your family…
Finally, we'd like to wish all of you a happy and safe holiday season…
Cheers!