Hey everyone!
So first off we'd like to thank all of you who came out to see us at the Spring HandMade Market at 13th Street Winery over the weekend. And a very special thanks to those who decided to give a good number of our creations wonderful new homes.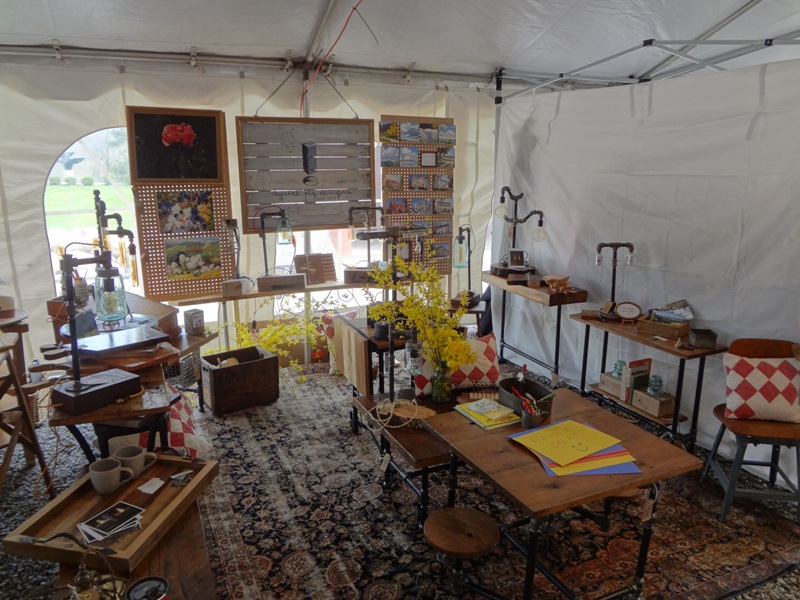 In fact both Arthur and Heather took the time to send emails after their individual purchases to share with us how much they were in enjoying their new additions to their homes… Thanks for that, what a thoughtful thing to do! We really do appreciate all the kind words and sentiments we heard about our furniture, lights and accessories from so many of you as you walked through the booth. It certainly provides more than enough inspiration to head back into the design and build phase again.
As far as the booth was concerned, Julie really outdid herself with the concept and design of how we were going to display our stuff in a 10' x 10' space. Everything just seemed to go so well together and had a really inviting look… Even the jars of spring flowers which seemed to like to grab my arm as I walked by… Of course, each time we sold something it became necessary to reset the display, especially when some of the larger tables made their way out of the booth.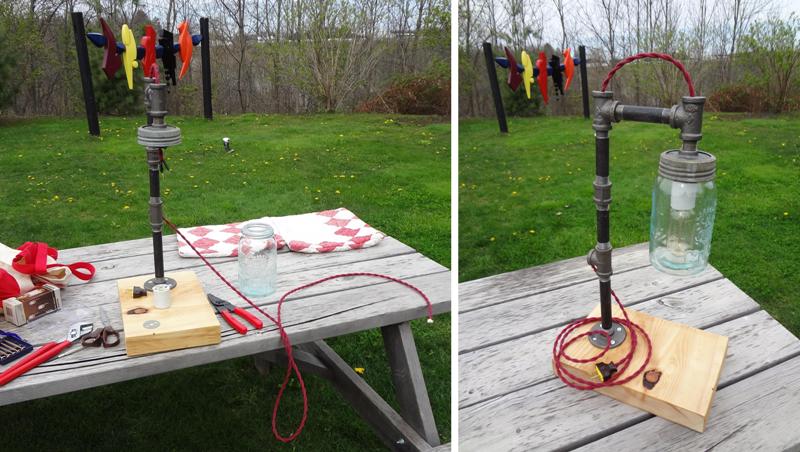 It even became necessary to create a couple more lights on the fly, one of which sold as soon as we put it on display. What a feeling that was! Here's a picture of the second one being worked on behind the tent during the show. And yes, there are far worse places to work then at a winery, overlooking a valley on a warm spring day…
Suffice to say it was a great experience and we hope to be back out there again soon. We'll post updates soon on a couple more markets and festivals we are hoping to go to as well.
Cheers, from the square pegs!